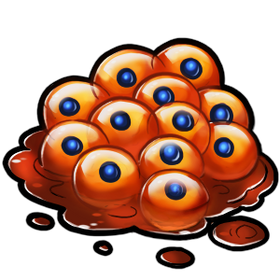 Panel
[
]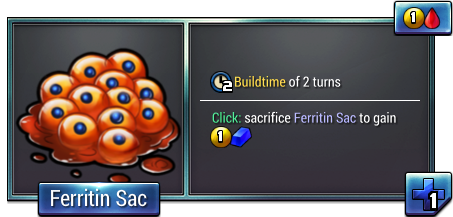 Strategy
[
]
Ferritin Sac is an inefficient way to produce blue, but can be excellent if you only need the blue for a one-turn purchase of a heavy unit such as Defense Grid or Odin, or a Wall, and don't actually want that many Blastforges.
Openings
[
]
Player 2 efficient build.
DD
DA
Ferritin Sac +TDD
TTD
TTW

Player 1 Grenade Mech (1)
DD
DD
DDA
Ferritin Sac +TDD
TRB
R1 (or T and Sac)
An example of a Rush that exploits the Tech fix.

Player 2 Animus Centurion line.
DD
DA
TTD
TTD
TTD
Ferritin Sac +RCD
Ferritin Sac +TDB
Centurion
First attack and then full defense.
Change log
[
]